As Travel Stand Japan's inbound manager, I spent half of my day in Tokyo with a friendly Mexican couple interested in graphic design, disaster risk management, and Japanese life. This personalized tour on 11 September 2014 let me introduce diverse objects made in Japan and taught me about Mexico!
I had planned the tour to meet Japanese people, present everyday life objects and Japanese architecture, and end somewhere allowing fun tourism by oneself afterwards. The joyful director of the Origami-kaikan demonstrated his origami skills and an artist from the workshop told us about colouring traditional Japanese paper "washi". We saw an origami exhibition, old photos, pilgrimage marks, lucky charms, votive plaques, high-school uniforms and trophies, cooking utensils, restaurant signboards, fake food for display, a vending machine selling umbrellas… We followed an ancient moat, walked in backstreets, crossed streets using an aerial maze, spotted old narrow apartments and large modern offices, entered small shops…
No problem arose during this private tour but the couple unexpectedly bought lots of washi to cover a wall of their house in Mexico so I must get information about appropriate glue 🙂 The shopping list also included a flattening tool for origami, lucky charms for good health, and a pair of chopsticks for kids (with rings to properly place the fingers).
We met at the travel agency, walked to the Origami-kaikan, Kanda-myojin and Akihabara station, shortly rode a train for Ueno station then walked again to Kappabashi "Kitchen Town" and Asakusa. I guided, informed, introduced the people we met, translated in English and Japanese, and requested origami demonstrations 🙂
The Mexican wife just e-mailed me; it feels so good to make a better world:
To: Duval Sébastien
Thanks for everything its a blessing I found you to show us japan
Warm regards
Our Mexican customers increasing, should I get ready to discuss about Japan in Spanish?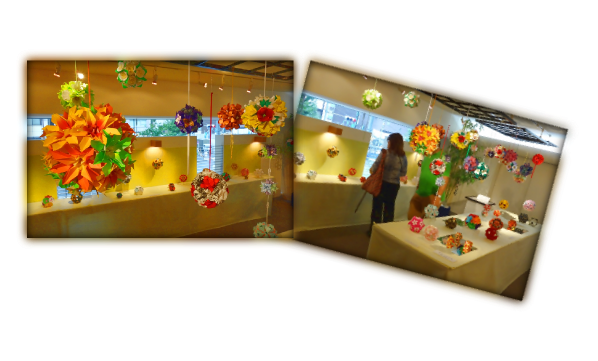 More at 11 September 2014: Tour at Origami-kaikan, Kanda-myojin & Kappabashi (Tokyo) on Inner Japan.