As part of the biennial festival Kanda-matsuri entertaining Shinto gods and celebrating this year the move of Kanda Shrine to its current location in Chiyoda ward (Tokyo, Japan) 400 years ago, Eri and I watched a parade with horses and participants in traditional costumes around 09:00 near Jimbocho station.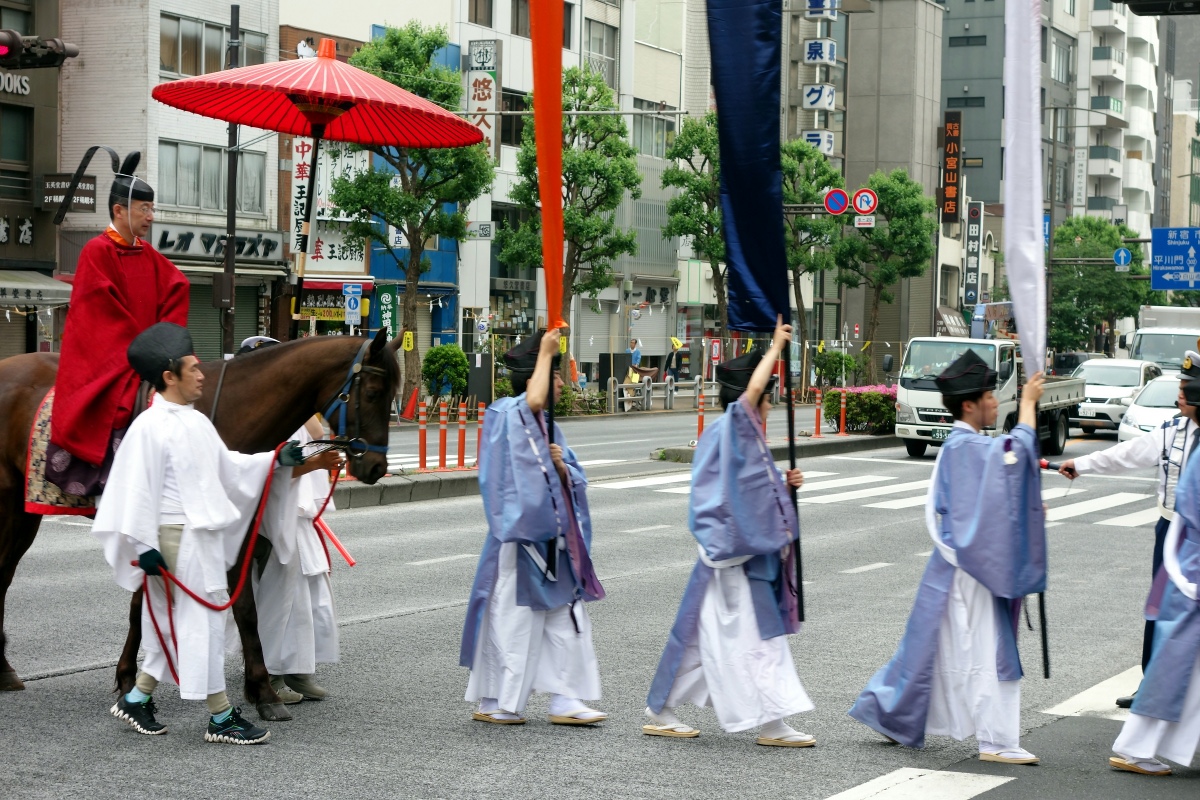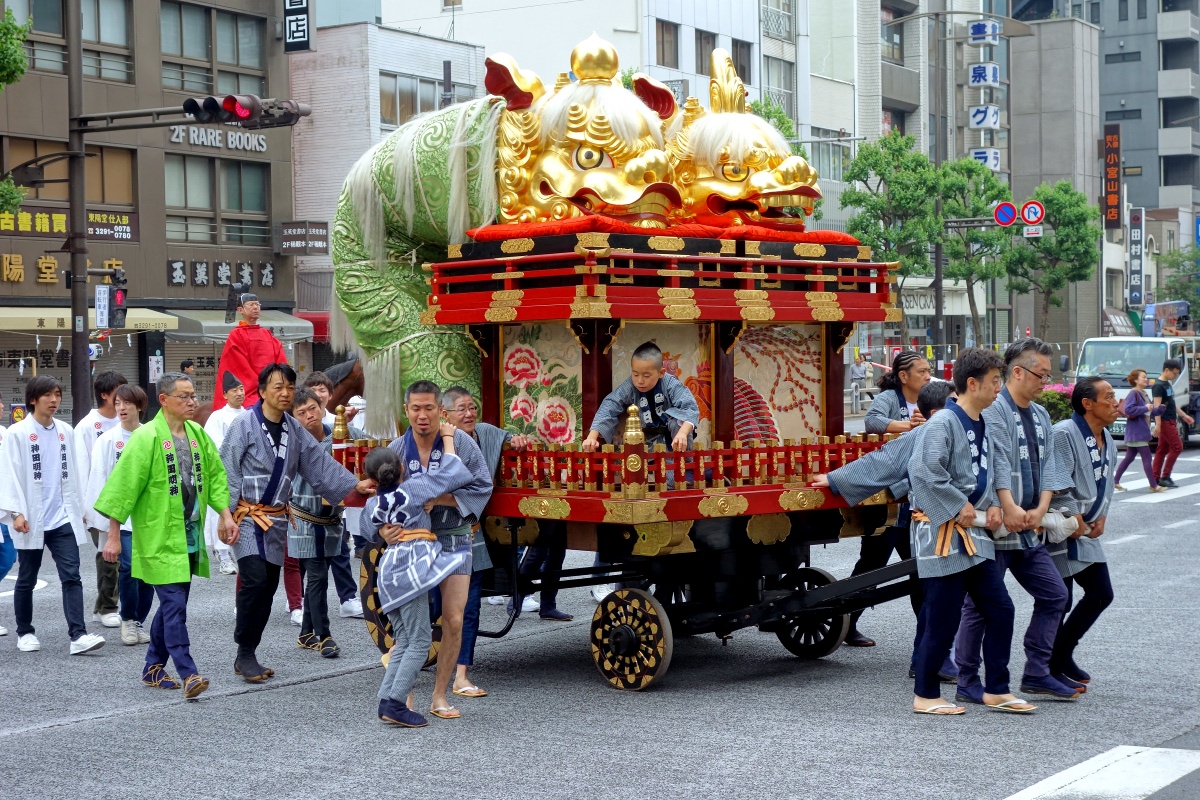 Invited by community leaders, I then carried a divine palanquin "omikoshi" for the first time, wearing the festival attire of Jimbocho-itchome district, in company of Japanese locals and of an American married to a local lady. We processed from and to Jinbocho Mitsui Building (16:00-19:00), singing to keep the rhythm on Yasukuni avenue and in small streets of Kanda Suzuran Shopping District, lighting lanterns up on our beautiful omikoshi at night 🙂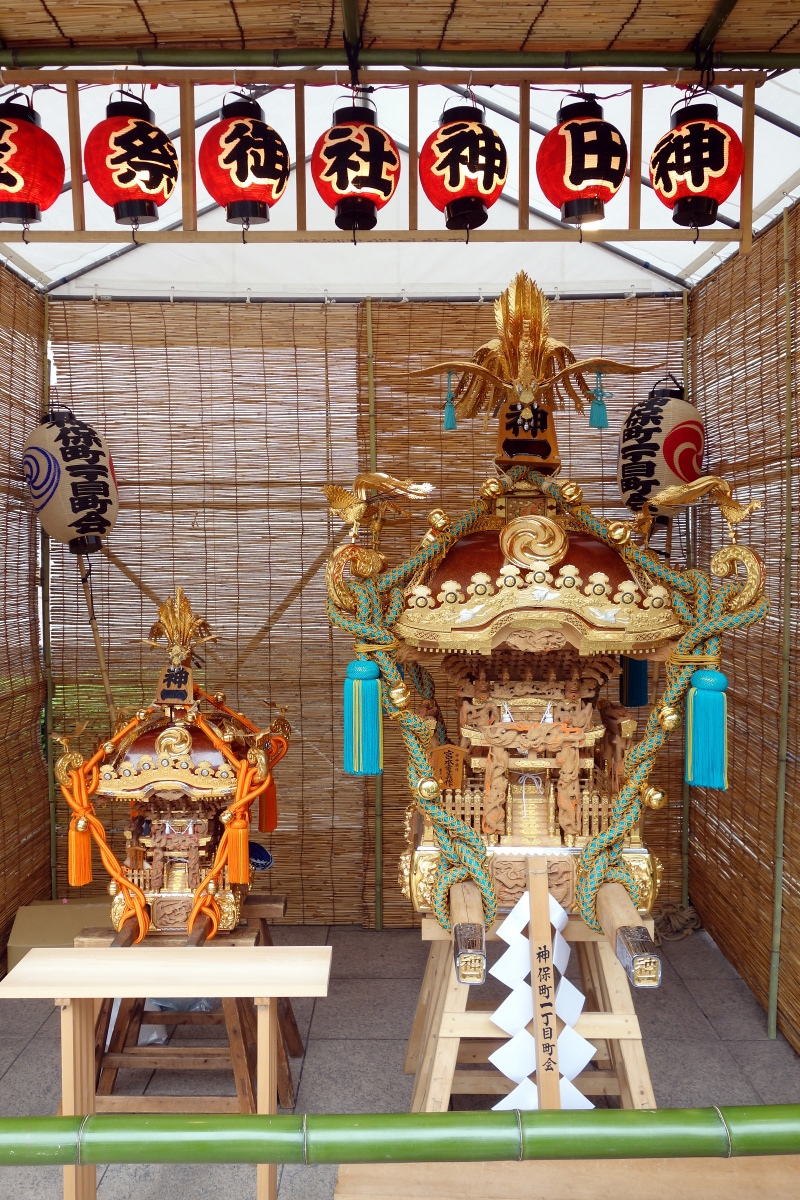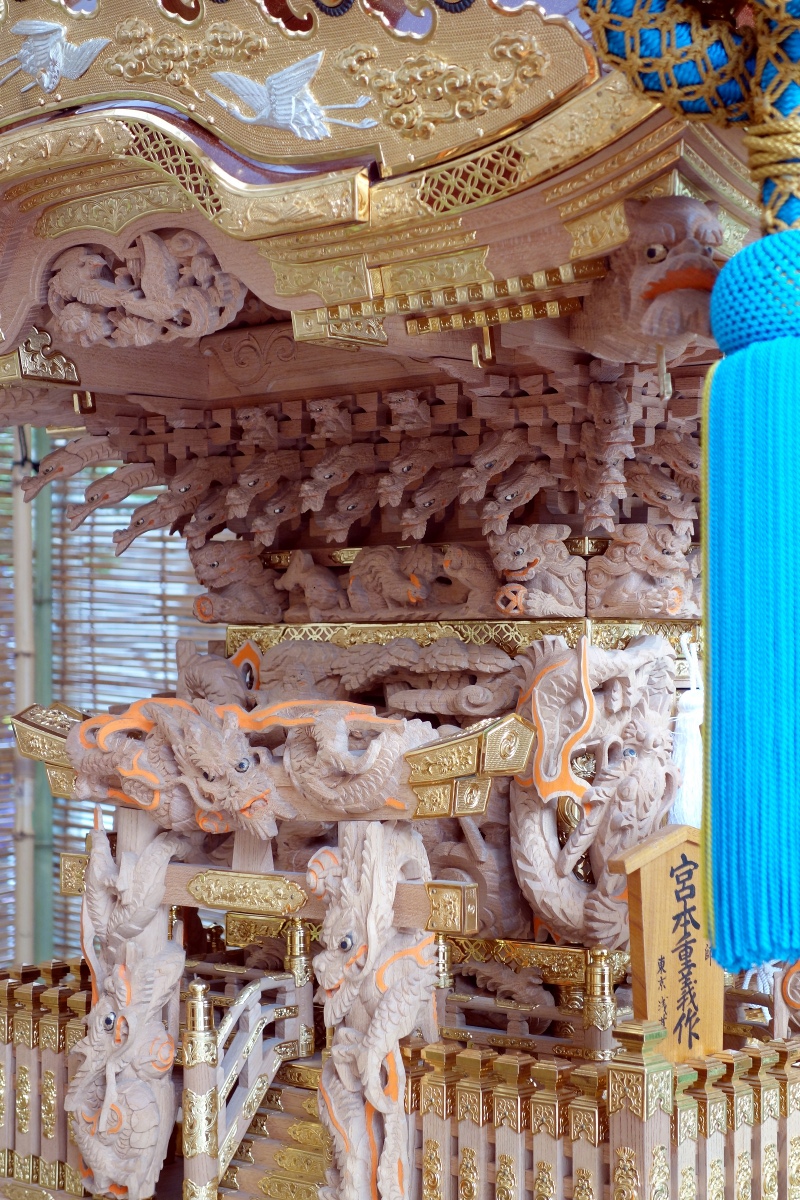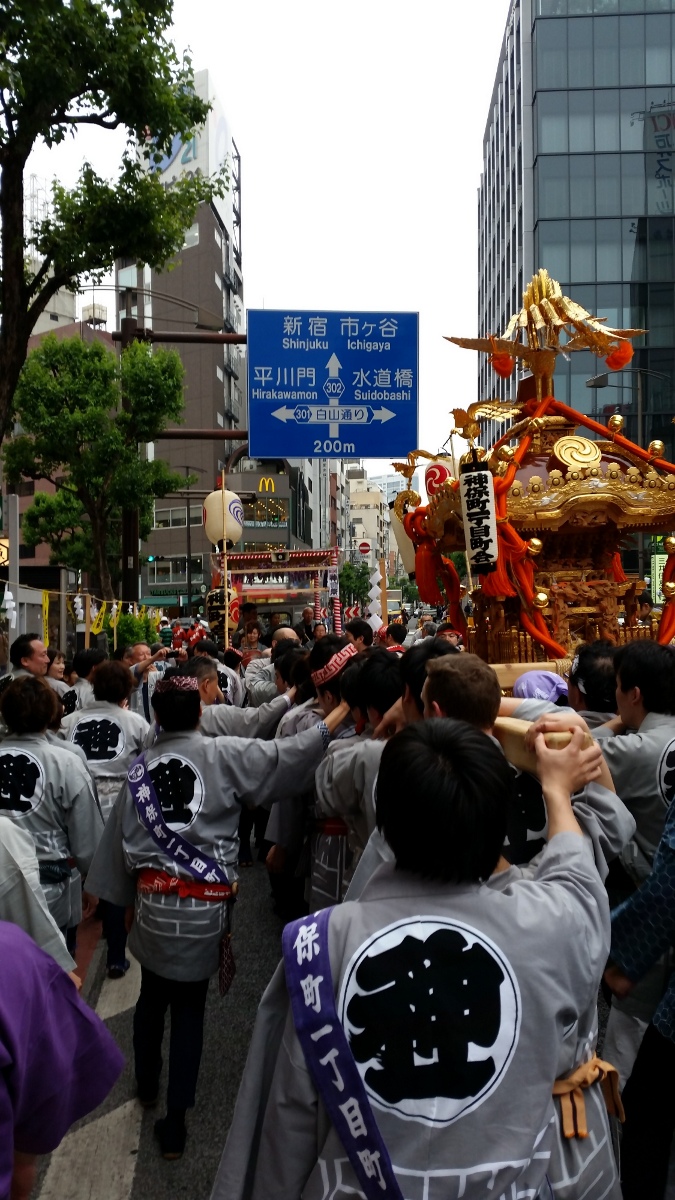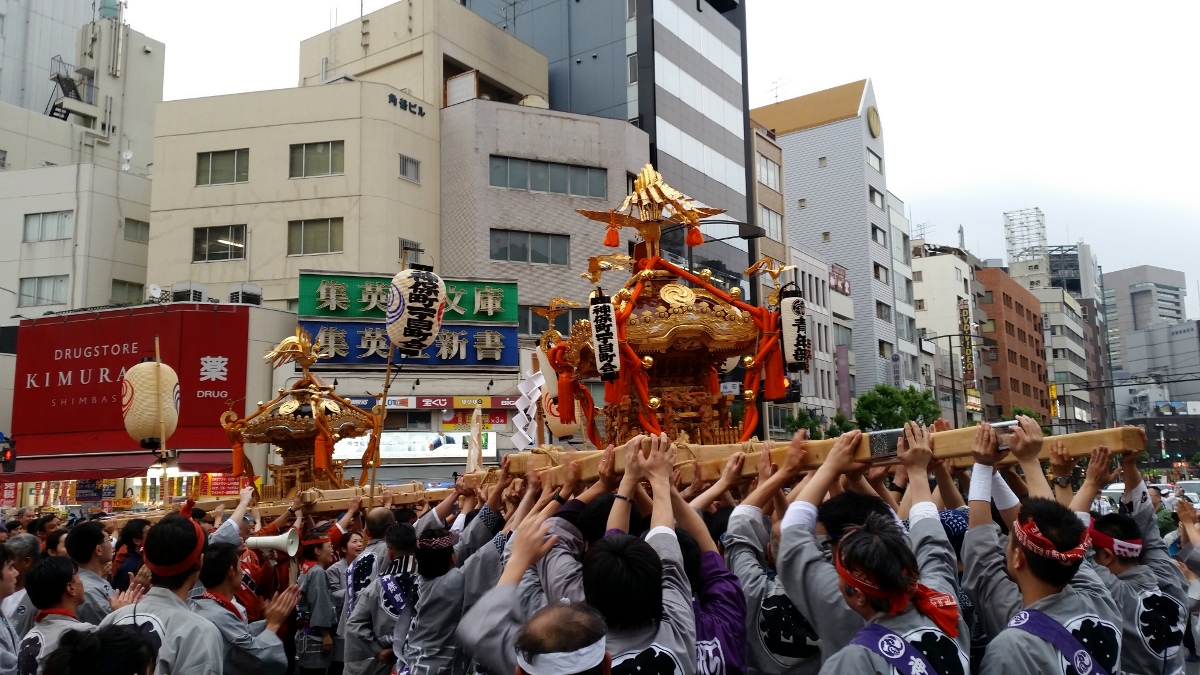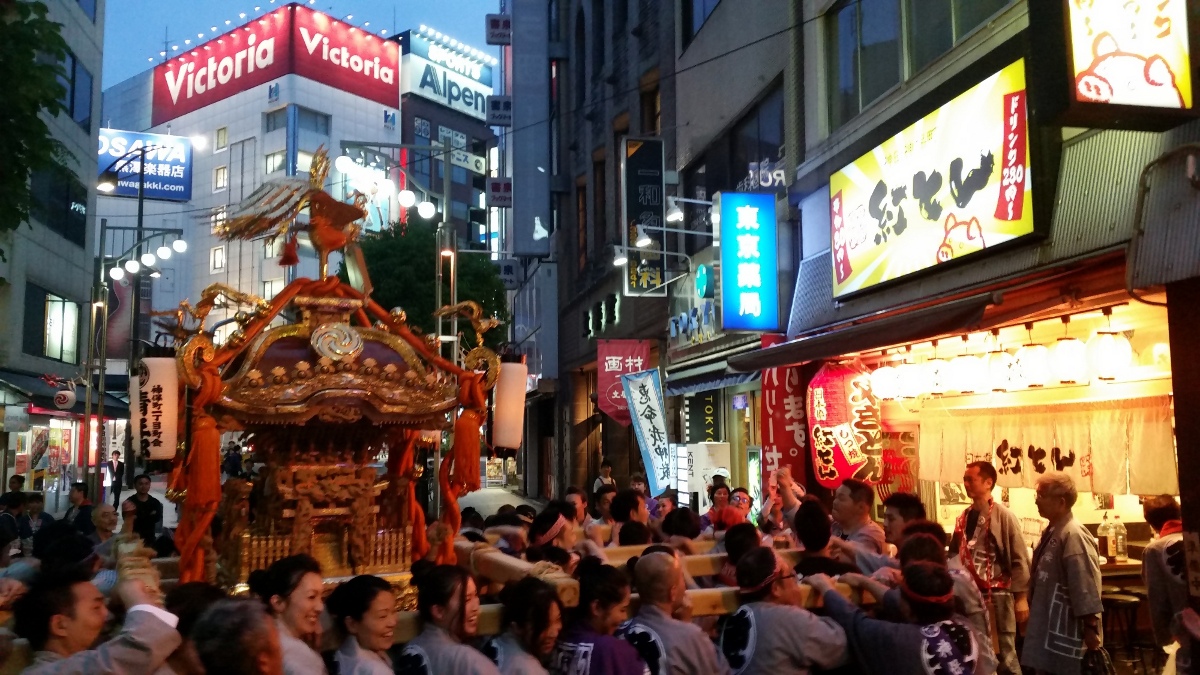 I hurt my shoulders due to my inexperience and above-average height (Update: still a bit painful after 7 days in spite of immediate medical treatment)… but I had fun and was glad to experience this piece of Japanese life, share food and drinks with so many happy friendly faces, and meet local friends!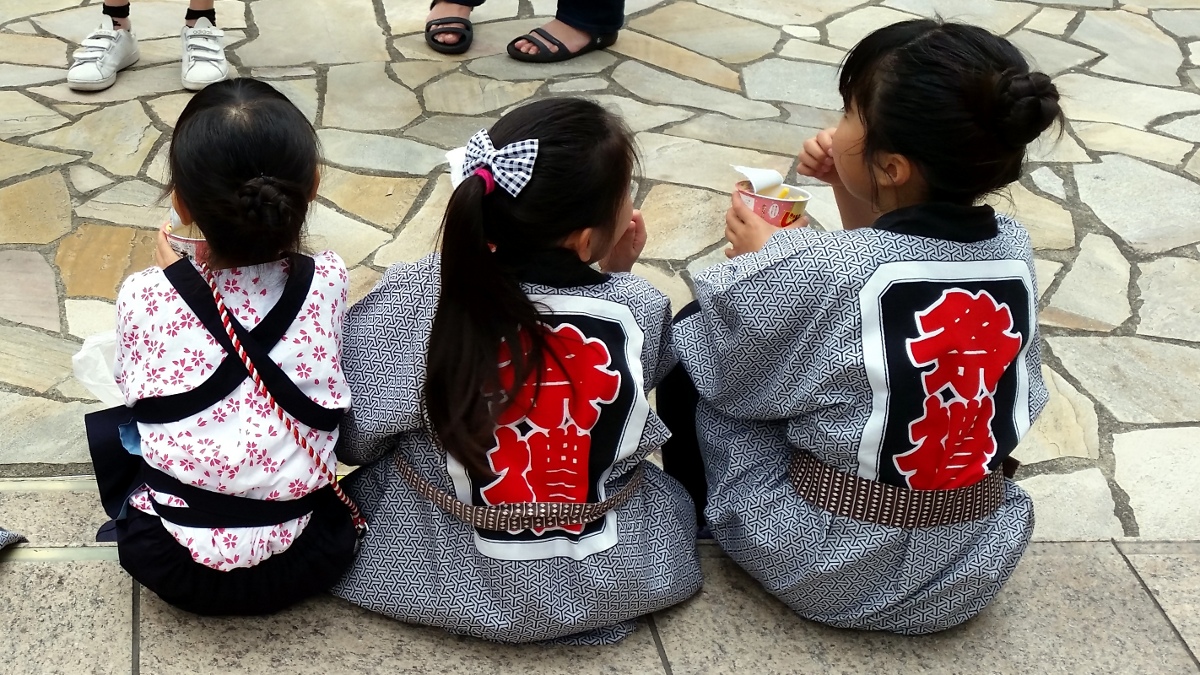 Big thanks to the influential owners of Hanaya restaurant, Hasebe restaurant (local omikoshi manager) and Ohya-shobo ukiyo-e shop (XYZ role) for getting me authorized to carry the omikoshi of Jimbocho-itchome.