On Instagram…
Follow me on Instagram to admire the world through my eyes, see me through other eyes, and discover things you should go watch with your own eyes! I just posted my first photo: beautiful waterfalls in the north of Japan…
https://www.instagram.com/sebastienplus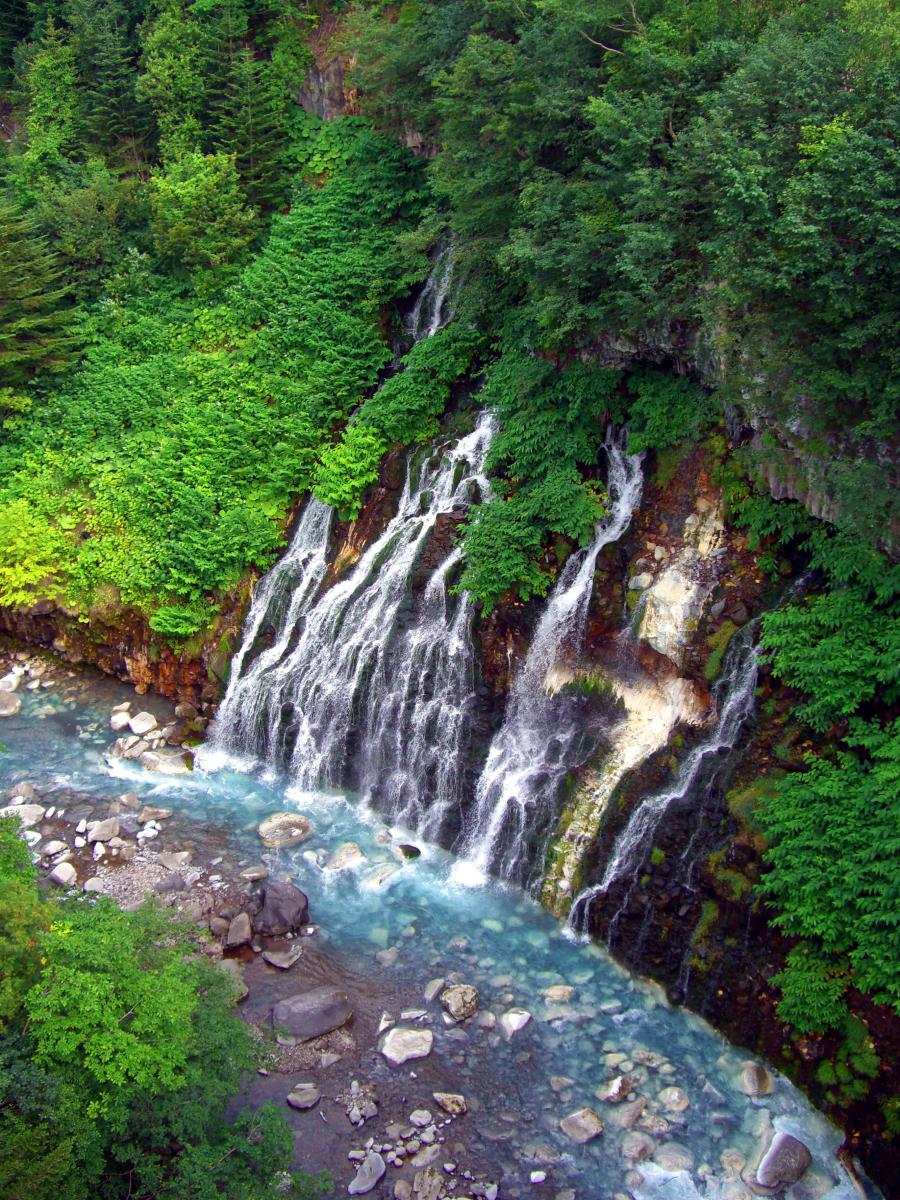 ---
My work & free time in Japan
I usually work at my travel agency Travel Stand Japan (Tokyo city, Japan) on weekdays from 09:30 to 18:30. On my free days (Saturday, Sunday and public holidays), I enjoy nature and the Japanese culture in the region: stroll on Enoshima island, hike in Kamakura forests, open-air bath at Atami hot springs, activity with a local artisan, visit at a Buddhist temple or a Shintoist shrine… 🙂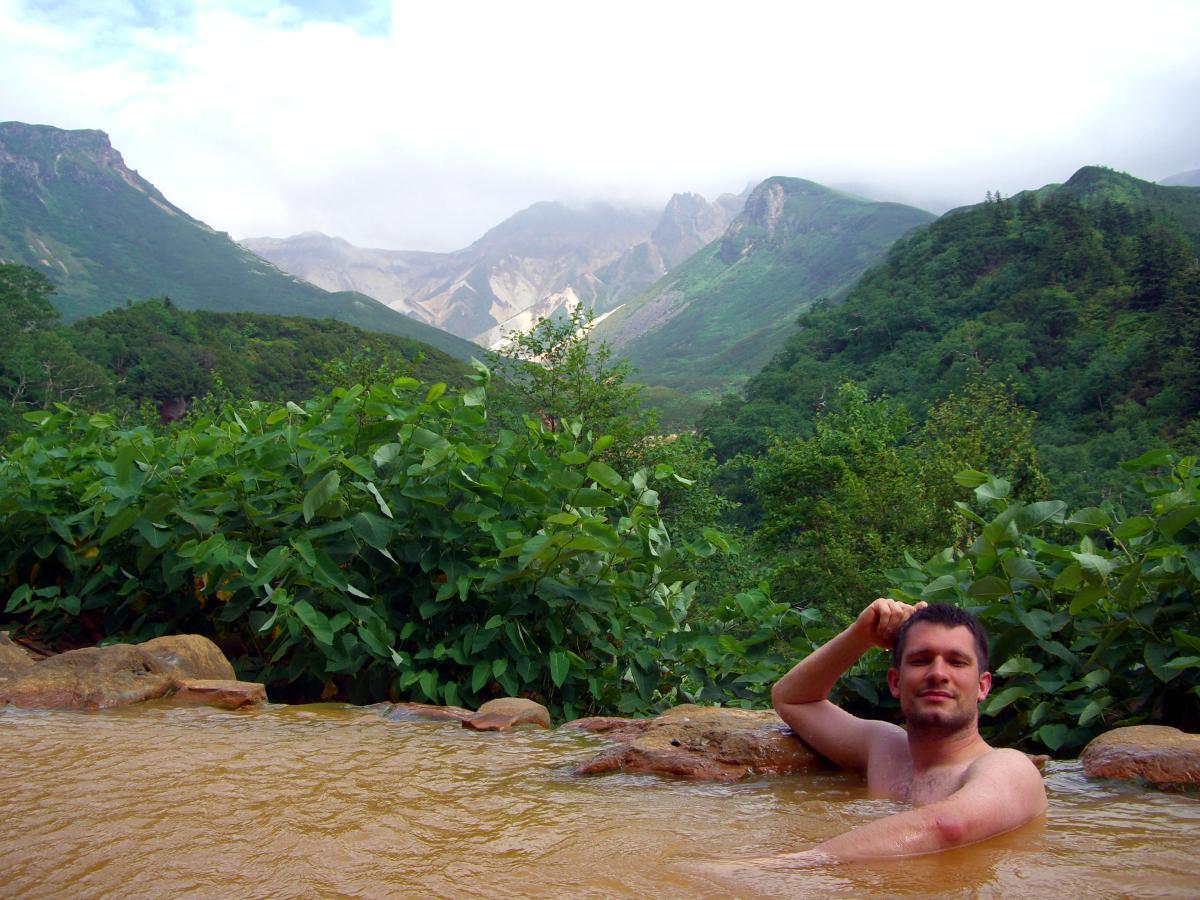 ---
Greetings from Tokyo!
My name is Sébastien Duval, written 寿春・セバスチャン in Japanese… meaning "Felicitous Spring Sebastian"! You can also read this page in
French
,
Spanish
,
Korean
or
Japanese
🙂
I promote good values, nature and happiness to make a better world, strive to become an exciting tour guide/interpreter/storyteller, and plan a 2-year tour of Japan!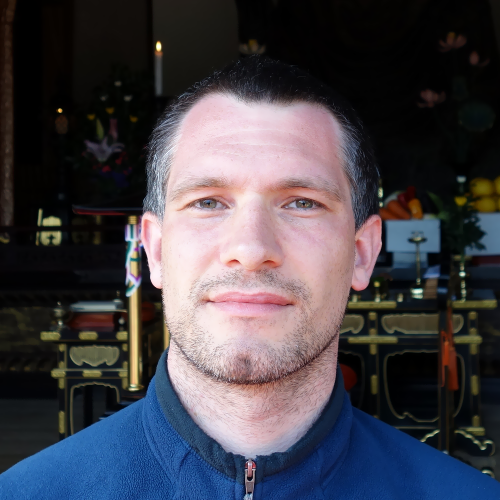 My current projects include 1.000 HANDS FOR THE TOHOKU to support those affected by the Great East Japan Earthquake of 11 March 2011, SMILE JIMBOCHO to better Tokyo, 10.000 OMAMORI to share the Japanese spirituality, and INNER JAPAN to promote Japan, its culture and people. Besides, I manage Travel Stand Japan's project YES IN JAPAN to guide tourists in Japan and GET JAPAN to assist foreign travellers & residents in Japan.
In France until 23 y.o., I practiced storytelling, studied psychology and obtained 3 master's degrees (engineering, management, virtual reality). I moved to Japan to get my PhD in information science, stayed shortly in the USA then worked as a researcher in Japan and South Korea.
To make a real difference in the world, I became a preschool teacher then an inbound travel manager in Japan with a special interest in ecotourism and spiritual tourism. Certified by Japanese tourism academies, I advise and guide Western travellers and assist local communities as a promoter/interpreter/translator for the Travel Stand Japan agency in Tokyo. See my résumé for details about my career.
Japan offered me great memories as I enjoy holy sites, nature, people, storytelling, traditional activities, and martial arts (notably goju-ryu karate)… and I met many good, interesting and skilled people here as you can see on the photos below and on my YouTube channel's videos!
Thanks to all these people, I get famous in Japan, appearing in national Japanese newspapers, magazines distributed in Tokyo… For example (more on my résumé):

Should I share only one thing with You to make a better world? My favourite Buddhist teaching learnt in Japan: Prevent new evil, Remove evil, Induce good, and Build on good!
What am I doing these days?

See Sébastien Duval's blog for more news or Inner Japan's to explore my Japanese life, and contact me if you have questions or information to share 🙂
Special thanks from Sébastien Duval
Thanks to my parents for their unwavering support and to all those who guided me, supported me or gave me a smile at some point! You made a difference and a better world 🙂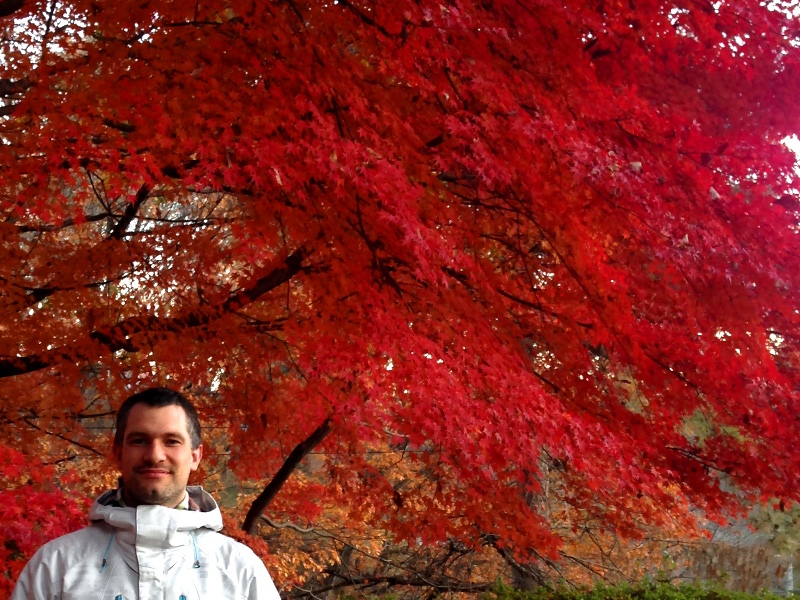 Sincere thanks to the free open source/data community, which enabled me to quickly design this "Sébastien Duval" Website. I recommend You Linux and Firefox as a computer user, Gimp and Inkscape as a designer/illustrator, OpenStreetMap as a cartographer/promoter, Jim Breen's WWWJDIC as a Japanese-English translator/interpreter, and WordPress as a Webmaster. As a community manager for ecotourism and spiritual tourism, I also thank the folks of Facebook, Google, LinkedIn Corporation, and Twitter.
Finally, thank You for reading this page! If your friends might appreciate it, tell them…
Updating the page (20 July 2014)
I launched this Website to inform and entertain You all, hopefully attracting same-minded people and making a better world in the process 🙂 I will share life events, progress on projects, achievements, photos/videos… and introduce great people, partners, companies/organizations and projects!
I will soon integrate my profiles from Facebook, Google+ and LinkedIn.
News from Tokyo
17 May 2014: I still live happily in Tokyo and enjoy my work for Yes in Japan at Travel Stand Japan. My parents in France seem to be doing fine 🙂 Wishing you all a great week-end,
10 January 2014: 3-day week-end just started! Beautiful weather planned, good for a 1-day trip and photos…
01 January 2014: First sunrise with Japanese friends on the East coast of Japan 🙂 Plan for 31 December 2014: rent a car to see fireworks and an illuminated giant statue of Buddha at 牛久 (Ushiku, Ibaraki prefecture, Japan).
29 December 2013: I am on holidays until Monday 06 January 2014 🙂 In 東京 (Tokyo, Japan) today. How should I spend these 8 days?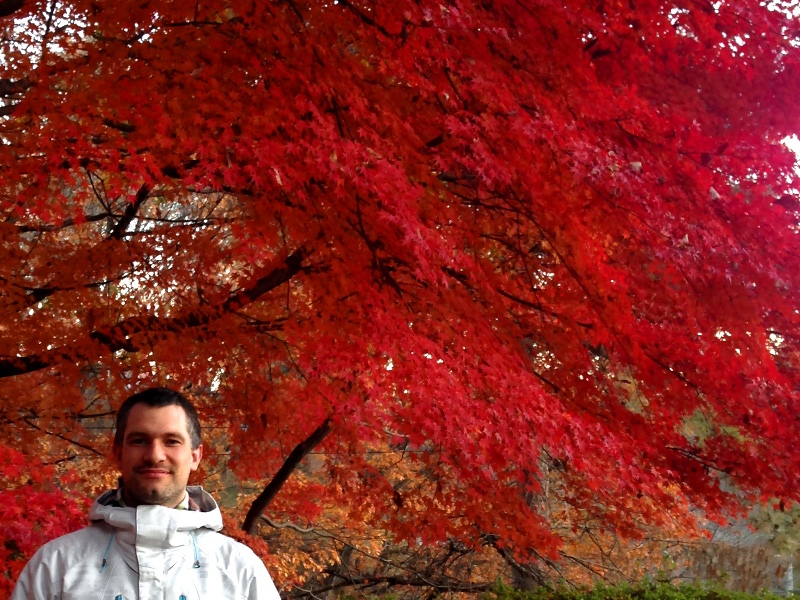 I enjoyed koyo at Nagatoro (Saitama prefecture, Japan) on 30 November 2013.
Life and work in 東京 (Tokyo, Japan)
Tohoku: I have been to Shirakawa city (Fukushima prefecture, Japan) in Autumn 2012. It was beautiful 🙂
Now inbound travel manager… I work at the Travel Stand Japan travel agency in 東京 (Tokyo), happily managing the "inbound" business (services for foreign tourists in Japan). I notably analyse the inbound market, propose strategies, investigate special destinations and experiences, establish partnerships, inform travellers, propose selected activities and tours, plan and sell personalized trips, make reservations, translate, advertise, and promote Japan and the Japanese culture abroad.
Being a travel agent here should help me (1) better know Japan and its tourism industry, (2) prepare my 1-year tour around Japan, and (3) make a better world. I will hopefully get foreigners and Japanese to share their best, empower local businesses needing linguistic/cultural support, and channel holiday trips in Japan towards ecotourism and spiritual tourism. To increase my chances, I am already preparing the exam to become a Licensed Interpreter Guide in Japan…
I love the friendly ambiance of Travel Stand Japan, discuss mainly in Japanese with my 3 nice Japanese colleagues and with our partners, and speak English and French with our customers (no Korean or Spanish yet)!
If you (or acquaintances) plan a trip in Japan or multi-country travel in Asia, ask me for advice/proposals based on my numerous trips, interests, diverse connexions and unique experiences in Japan!
Stay and trips in Asia
10+ years of study and work in Asia (mainly Tokyo and Seoul) plus numerous trips told me much about Japan and the Japanese culture…
I have visited Tokyo, Kyoto, Osaka, Kobe, Hiroshima, Fukuoka, Nagasaki, Nagoya, Nara, Asuka, Kamakura, Nikko, Tottori, Hokkaido, Okinawa…
About making the "Sébastien Duval" Website
As a Webmaster and Web designer, doing everything by myself is a rich experience: I purchased the domain name and hosting, configured the services, created the site, added code in the pages for social media and Google Analytics, customized the design… and considered both SEO (search engine optimization) and your experience as a visitor here 🙂
To finish, deep thanks to my parents for their unwavering support year after year and to the good friends who motivated me in December 2013 and January 2014! I express special thanks to the teams of the Japanese hosting company さくらインターネット (Sakura Internet Inc.), to the contributors of the WordPress open source project, and to the teams of the Google multinational for their excellent services/tools!